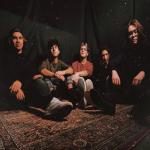 Broadjam Artist: SAMSARA.
Song: NEVERMIND

Broadjam Pro Reviewer:
Doug Diamond (Music Supervisor, Engineer, Producer, Composer )

Pro General Comments: Hey guys -Another quality submission in "Nevermind". Personally, unless the song is a nod to Nirvana, I would probably differentiate the name to something a little more memorable like, "Nevermind (I Can't Let You Go)" or something similar. Because the actual word "nevermind" isn't in the song at all, it makes the title somewhat forgettable because there's nothing to connect that title/word to the actual hook of the song itself. Make sense? You want people to remember your songs and giving them a somewhat-forgettable title isn't the best way to do that. By adding a little more to it, that makes it more memorable, in my opinion.Again, excellent production value on this one too (the recording, mix, and master). At times, I would have liked a tiny bit more vocals in the mix, but that was probably intentional given this genre of music. I didn't mention in the review for "Awake", but meant to and it also applies to this song - I really love the guitar work overall and the way you've mixed them into the song. Great job and very creative. Excellent playing and cool guitar tones. The bass and drums are nice and tight on this one as well as the other tracks, which is exactly what you'd want with this style of music. Great playing, guys. It's really nice to hear young guys who are actually able to play their instruments and not relying on samples, loops, and other people's work to get their points across musically. Very refreshing - thanks. It gives me hope... we're constantly exposed to "artists" who can barely sing and play their instruments and are all marketing and packaging by the record label. For Samsara. though, that is not the case, I can tell you guys have put the work in to be a really great band.Your songs have good arrangements too and an interesting style. They don't quite follow the "hit song" format, but they don't need to. It's almost like you know the rules well enough to break them just enough to make it interesting, so kudos for that too. Good hook on this one. Very memorable. I like the slow-clap at the end too.This is another song where we could probably pitch it to Sports TV and/or an Action Sports Video Game developer, like we should also do for "Awake". Loads of energy and attitude that might just work for something like that. I could definitely hear this one in a skateboarding video game (which we've actually provided music for previously) - or something similar. Make sure you have your instrumental version of this song (and all others) mastered and ready to go too because you never know when you need them (or if an editor/producer/music supervisor asks for that).Not a lot of other pointers I can give you on this one. Keep up the great work and write songs together as a band as much as you can... and do stay in touch. I'll be interested to see where you guys go!Best of luck now and in the future!Sincerely,Doug D.doug@musicopps.com

Quote From Pro: "Nevermind" would be an excellent sync licensing placement choice for Sports TV or a high energy Video Game. The attitude and production are there, and the hook is very memorable. Samsara. is one of the best young bands out there. Give any of their songs a listen and you won't be disappointed.