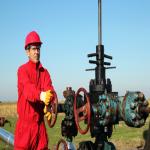 Broadjam Artist: Charles Edmund Carter
Song: In Dreamland

Broadjam Pro Reviewer:
Nikki Hornsby (Songwriter, Artist, Producer, Arranger)

Pro General Comments: Opening 00:00 to 00:12 is good for what I feel is like a Disneyland type song which maybe used for a potential film production. It then does progress and additions of strings is good various other sweetening towards the steps it takes the listener. The song after some mastering and finishing up a little more studio work would be better showing what the listener may enjoy as a sweet dreamland imagination ride for all ages even for a heart of youth. The pop easy listening is a good category since the vocalist has this type of delivery style. But there are some things that your professional engineer can work on from 2:24-2:25. Also the arrangement of some tweaking notes in vocal work at 2:52-56 may need attention as it feels better for your vocalist to not just holding the note out which may show feeling of the meaning of the message (maybe kick up the vocal lead notes) may help in building up the gaining progressions in the feel of the song. Maybe a professional proven producer might give the writer this suggestion in your session towards the end where the mastering session starts as we know sets it all in cement which you know the creative process ends then off towards label work steps of manufacturing etc. As a songwriter think of the end to reach which is always the consumer and how each step of your Dreamland will get you there and pull the listener into the feel at the end and then they will want to repeat listening to Dreamland over and over. In some places someone once called this an ear worm which I didn't like that thought but it's because it does NOT get out of your head and hard to remove. That's a simple key for many doors in the music recording business where the songwriters with the passion may want to achieve and place on a ring towards a million more and then keep on going!

Quote From Pro: Dreamland is a dreamy type of Disney film style tune once it's polished as brightly as its potential can be. The start of the song leads the listener into the dreamland of where the words of a fairytale type picture may come into the listeners mind step by step that this music & lyrics provides with the sweet easy listening vocal. Pleasing feel and thank you for sharing. I look forward to hearing and reviewing more of your work in the future.