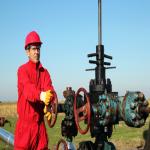 Broadjam Artist: Charles Edmund Carter
Song: Ballad of Wally Funk

Broadjam Pro Reviewer:
Nikki Hornsby (Songwriter, Artist, Producer, Arranger)

Pro General Comments: The music is typical funk tempo with the sax intro I really do love too. The story Ballad of Wally Funk may not be relatable to younger generations about someone born in 1939. It's actually a folk story song and may appeal to those who do know who Chuck Yeager was for commercial releasing for purchasing. "Funky Fly Girl "or "Funky Flight Girl" might be another choice title too. I know this older woman went on that maiden flight. It's actually a catchy name Wally Funk. Maybe that music transition to break away with the Hollywood brass horns you might want to review again but it'll do the way it is now. The song really is a great tribute to older women who have seen her dreams come true. Repeating the name "wally funk" is a great hook tied to the funky music style ending. Stays in the listeners head. That way IF the person doesn't know who Wally Funk is they might look it up as my younger assistant did yesterday. That helps history of women in flight.

Quote From Pro: This is a true funky story aka tribute song. I listened again once with an assistant yesterday who I told later the hook of name "wally funk" kept coming back repeating over in my head. The result is WF is a fun song. Great song for submission next year to the women international day here in the USA. I can see a parade of women in a line with this playing with dancers choreographed to moving to the tempo and smiles. Thank you for sharing again your work. Keep writing using your songwriting talents I've been honored to enjoy as you share with Broadjam pro reviewers. Looking forward to more in 2022 too!