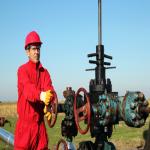 Broadjam Artist: Charles Edmund Carter
Song: In Dreamland

Broadjam Pro Reviewer:
Diana Williamson (Songwriter, Music Supervisor)

Pro General Comments: Please note: I don't comment on quality of individual instrumentation as my expertise delves more into overall performance, marketing, melody, etc A very Disney feel. I can see this being used in those types of films/TV shows. I can also see it working as a lullaby with a slightly different arrangement.It's a great concept. Nice unique idea here. Very romantic and its subject matter can be used in a great variety of ways.You know to progress your story which is great. Your arrangement sense also ebbs and flows nicely with the emotion. You have a good handle on this. One thing to think about. Usually a song works best with some drama. Right now there isn't really any danger to the two lovers. So maybe you could inject a little somehow. Even just a line saying I hope one day I'll see you.... one day.. there on the street. How will I know when I see you...?" that type of idea. This might add some excitement?Good lyrics, I might watch out for phrases that seem a tad out there, or wooden such as "starlight her beauty displays." Things seem to flow usually with more conversational lyrics. Good choice of active verbs vs passive in "whisk."

Quote From Pro: A very dreamy styled romantic ballad that would be suitable for Disney type films and TV.