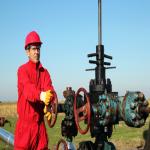 Broadjam Artist: Charles Edmund Carter
Song: Zipcode

Broadjam Pro Reviewer:
Tirk Wilder (Songwriter, Performer)

Pro General Comments: Charles, this is a really good work. This song has a shot of doing a lot for you. There are only a few suggestions that I would make.I would consider changing the title to "I Wonder If Heaven Has A ZIP Code". It tells the listener what he's about to hear in a more specific way. That's a good thing. Compelling.I would also consider changing the fourth line of the chorus to "When he gets it, I know he'll be glad."That removes all negativity ("won't be mad") from the line, which makes it much stronger.The last suggestion I would make is a musical one.In the chorus, I like when you hit the ninth on the word "wings". It is a cool bit of tension.However, in verse one on the word "tree", she is hitting a note that sounds as if it's off. She's staying on the "G" (which is the ninth), but here it sounds forced and off key. The same is true for the word "me" in the second verse. For some reason, it sounds off key in the verses. I would seriously consider moving both those notes up to an "A". It's much less of a speedbump that way.Your producer should be able to do that with his autotune software. It should be a piece of cake.Speaking of your producer, he's hit it out of the park again. Very good work on all instrumentation. I love the way it builds.Your vocalist is spot on. I hope she's making money doing children's recordings.All in all, this is an excellent piece of work. Consider making the changes that I've mentioned to you, Charles. You might have an Evergreen here. That's what they call a piece of work that makes you royalties for 70 years after you're dead.

Quote From Pro: Charles Edmund Carter's lyrics are very emotive and will tug at the strings of even the hardest heart.