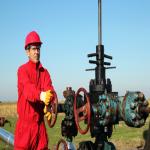 Broadjam Artist: Charles Edmund Carter
Song: In Dreamland

Broadjam Pro Reviewer:
Elizabeth Elkins (Songwriter)

Pro General Comments: Hi Charles, you really have a knack for a great melody. This melody seems ready for a Broadway stage, big and emotive and powerful and it really shows off your demo singer's voice. She kills it on this track, really sells the song. Overall, I felt like the melody was the star of the show, but you also have a clear, big hook that leaves no doubt what the song is about. Really strong writing across the board. The mix is still not pro level for me. I think this song could go several directions: 1, Broadway, as I mentioned 2, a film and tv placement - something like "The Greatest Showman", or even the right place in a tv show, or 3, a younger, Disney style pop artist looking for a huge ballad for her album. Either way, you'll need a strong mix and production that is at A level to drive those opportunities. That's my only criticism, the demo is just not there yet. But the vocal take is so great, so it may be a trade off. For sync, you'll need better production for sure, but perhaps for an artist pitch this will work to show off the song as a whole. You've done something difficult lyrically though, you hit a universal truth in a unique way that everybody will love. And, believe me, that is a hard nut to crack. Bravo!

Quote From Pro: Sounds like the ballad you think you've heard somewhere before, a big emotive song about imagination and hope - where magical things happen.