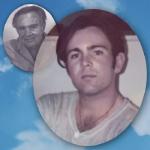 Broadjam Artist: Alan Lee Carpenter
Song: Roommate - Piano

Broadjam Pro Reviewer:
Elizabeth Elkins (Songwriter)

Pro General Comments: I'm a fan of this song, I assume this is a broken-down version and I like it. I think starting with the piano gives it more of an emotional knock-out punch. Once again, your vocal and production is stellar. I'm not sold on the "love-mate" lyric because it's kind of a made up work that may throw people off who are singing along. As I mentioned before, this song feels very English, though I believe you are American? Same way the Killers can feel English, and Radiohead can sometimes feel American. Overall, I think this mix is more competitive than the previous one. I could see this being an end-credits movie song, like Troye Sivan did for "Call Me By Your Name". It's a very defining song which may hurt you until the correct opportunity comes up. I can't say enough how much I like your voice and production. I think for you it's more about the strategy in how you pitch your song and how you get industry people to hear your work. You already have the body of work ready to go. As I mentioned before, hearing more about what you're trying to do will help me understand the best way to critique and guide you. Even if you play acoustic only, it is smart to reach out to your PRO (ASCAP, BMI or SESAC) with this material and see if they can add you to showcases in your area. Continue to network with other writers, co-write in LA/Nashville/Austin/NYC and just keep moving forward. You certainly have the ability and the material.

Quote From Pro: A quiet, emotive version of a memorable song, sung with full conviction and extraordinary vocal ability. Waiting for the end credits to play...