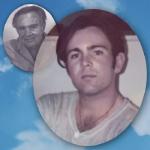 Broadjam Artist: Alan Lee Carpenter
Song: Make Your Move

Broadjam Pro Reviewer:
Elizabeth Elkins (Songwriter)

Pro General Comments: Once again, you've nailed a pocket and a feel that is undeniable, which is why I think working in film and television sync could be super productive for you, especially if you are in California, as being in LA is key to getting started. I love the fuzzed out guitar tone here, a little Smashing Pumpkins/Muse thing happening. Once again, a fantastic vocal performance. It seems like maybe you are struggling some with what your genre is, because you've nailed folk and pop and rock in your submissions. That said, this song feels darn good for your voice, which is a saying a lot. The lyrics feel slightly less interesting to me here, but that's okay in rock, you can let the groove and hook carry you. Consider focusing on sync opportunities for your songs, and please get out and start showcasing these tunes live.Do you do all of your own production? I'm curious about the opportunities you might have as a producer or "track guy"? You're clearly skilled in various genres, which could make you a good jack of all trades producer in Nashville as well, as your songs sound modern and well-produced. It would just be a question of getting super familiar with the country world. I'm curious to know more about your goals and intentions, as those will help me shape my reviews in a way that is most useful to you as a writer/performer.

Quote From Pro: A little Muse, and a lot of killer vocals make this song a must-listen for high-energy film scenes and trailers.