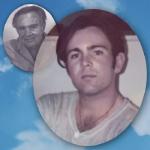 Broadjam Artist: Alan Lee Carpenter
Song: Carnival Time

Broadjam Pro Reviewer:
Elizabeth Elkins (Songwriter)

Pro General Comments: This one is so different than the others, and reading through your notes it seems like you are focusing this one more on commercials or film. I agree, that seems like a good place for it - mostly in commercials, which is a whole different world to pitch to but can be extremely lucrative if you get in that rhythm. The vocals is once again extraordinarily good, but I am less blown away by the melody and lyric here than in your other tunes. Your do very well with the rock and English-pop vibe of Roommate - this song feels like you're stretching a little and maybe it isn't quite your stride. The good thing is that it shows you can do a wide range of genres. Positioning yourself as a producer/vocalist will be a very successful path.It sounds most to me like you want to write for sync rather than be an artist? Do I have that correct? I say that only because I would have trouble defining you as an artist genre-wise, but the strength of your vocal, production and writing is very clear. I don't hear an artist covering this song, but continue to pitch to supervisors in LA/Chicago (for ads) and see if this one finds a great home. I do think your rock vibes are a bit more special overall. This one feels more forced into place and less natural.

Quote From Pro: Uplifting, fun and true to the title, delivered with a fun, masterful vocal - ready for a commercial or light scene in film or television. Alan is a masterful writer and producer.