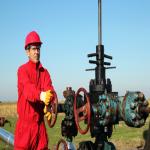 Broadjam Artist: Charles Edmund Carter
Song: Global Warming

Broadjam Pro Reviewer:
Nikki Hornsby (Songwriter, Artist, Producer, Arranger)

Pro General Comments: Up tempo with Global Warming sent to review brings us all a great current parody. I like the references in the lyrics and the up tempo is good right up to the end. I must tell you I listened about five times since it has a lot to lyrically information to hear, right up to the typical cut off ending which is also good in my opinion. Charles, the fact is that we all need a good smile or two through all these changes as you all have written. Balance mix of your vocal is good up front being a parody. Keep going as it's part of the songwriters many tasks to reflect.

Quote From Pro: Enjoyed this parody of Global Warming as the world needs a lot of smiles that this up-tempo song provides. Humor sometimes gets a message through especially during the struggles some people have with coping through it all. I thank you for allowing my review as I think you have a gift for parody songwriting from this example. Looking forward to hearing more parody compositions and possibly one about the Masking of America? You know I think your publisher might get this for online parody broadcasting soon before things melt a good idea for Elon Musk. Looking forward to the next few songs you submit to BJ Pro Review too.