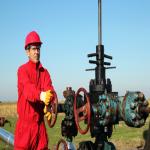 Broadjam Artist: Charles Edmund Carter
Song: Folsom

Broadjam Pro Reviewer:
Tirk Wilder (Songwriter, Performer)

Pro General Comments: Well done, Charles. This one has some very clever lines in it."The best thing I ever did was a felony," is really off the charts good.Also, kudos to your production team once again. Keep these guys on your payroll.Here are my suggestions:The first verse should be what you have marked here as the first verse and second verse. The second verse should be what you have marked here as the third verse and the fourth verse combined.The last two lines of these two new verses should rise all the way up to the top of the range while remaining within the same chord structure. In other words, change the melody of these two lines without changing the music. Make them into a pre-chorus.I wish I could send you a recording of what I hear for how those could work.After these structural changes have been made on the verses, this is how the arrangement should go, IMHO.First Verse (used to be the first verse and the second verse), CHORUS, Second Verse (used to be the third verse and the fourth verse), CHORUS, Bridge, CHORUS, CHORUS, tag and out.The guitar break in the middle should be completely expunged. It's not that it's BAD, it's not necessary to keep the listener interested, especially if you go straight into the bridge from where you are. To tell you the truth, Charles, if you are attempting to place this song with another artist, they definitely do not want to hear guitar breaks. They are listening to the SONG. Your guitar player's expertise, no matter how good it is, does not significantly help your chances of getting the song placed.I believe the title to this song should be "Prison of Luxury". I think this song could live without any reference at all to Folsum prison. Johnny Cash pretty much has a copyright on the concept, if nothing else.Could be something like, "Max security, prison of luxury" as a last line in the chorus. Just an idea.But I would ditch "Folsom" from everywhere in the song, if I could. The song is too good to have to live off of a Johnny Cash reference. That's the first thing people are going to think about when they read "Folsom" as the title of the song.Anyway, this is really good work. Your writing is definitely improving, and I am impressed.Keep up the good work.

Quote From Pro: Charles Edmund Carter keeps getting better and better.