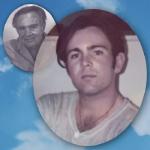 Broadjam Artist: Alan Lee Carpenter
Song: Romance Chance - Sax

Broadjam Pro Reviewer:
Elizabeth Elkins (Songwriter)

Pro General Comments: I believe I have reviewed this song before, and feel it just has a few drawbacks to really being a commercial pitchable song. One, it's just not falling in a genre that is popular right now. It's kind of jazzy, kind of Carribean, and kind of throwback lyric that won't be an easy pitch. That said, it's well written, well produced and of course you know I think your vocals are some of the best I have ever reviewed. The best outlet for this remains in the television and film synch world, where they may need dance/background music with an upbeat feel. You have master quality and a super strong vocal that will help you place songs that way. I strongly encourage pitching to the companies you can find online and see what kind of feedback you get. It's really good stuff. This song is not my favorite of yours but it does have a happy feel which can go a very long way in getting syncs. For me, knowing more about your goals in the industry will really help me direct my criticism and compliments in a constructive way to help you move forward. But regardless I highly suggest releasing a group of 4-6 of your songs under an artist name on the streaming services if you haven't already so you can built the tv/film sync "rep" they like to see online.

Quote From Pro: An upbeat, marvelously produced and sung song begging a love interest to take a chance. How can they resist this sulty vocal and fun, jazz-inspired track?