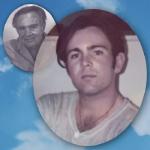 Broadjam Artist: Alan Lee Carpenter
Song: Who Will You Love Now - Sax

Broadjam Pro Reviewer:
Elizabeth Elkins (Songwriter)

Pro General Comments: This song overall is really good - it does remind me of George Michael, Robbie Williams, etc. with your own spin on it. I don't love the female backing vocals (maybe they could come down a little in the mix). The melody is fantastic, the production is super strong. This song would be a contender for me for songs you should release. I'm a big fan of your writing, production and vocals - my only criticism is that you're falling between genres often which makes commercial pitches hard. I can't reitterate enough the need to focus on one particular style to get in the door. Get 100 percent great at one genre, then once the doors start to open you already have the background in other genres you can use to expand your career. Keep writing, keep pitching - you've got something special. Your strengths are your tracks, vocals and melodies. Your lyrics are cool and just obscure enough to keep the listener's ear - but overall the genre does escape me a little - you may hear "what are we going to do with you?". Let them know EXACTLY what to do with you. Clarity in your mission will be key to get the industry doors to open. Consider trips to LA to write with pop artists, if you're producing these tracks, most pop artists prefer to have a producer in the room which gives you a higher chance of getting cuts with that artist.

Quote From Pro: Groovy, uptempo number about longing. Expertly sung and produced.