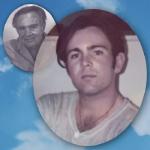 Broadjam Artist: Alan Lee Carpenter
Song: Mia's Gone

Broadjam Pro Reviewer:
Elizabeth Elkins (Songwriter)

Pro General Comments: I'm such a huge fan of your voice and your creativity. I'm hopeful that you are playing a lot of live shows in your hometown, because if you're as good of a singer live as you are in the studio, I would think you'd start to build a buzz very quickly. I like that this is a sad song but feels super happy. I also love that you did a fade, because nobody does that anymore. My main question is whether the lyric will connect with folks. Because the song feels so happy, almost in a "Save Me San Francisco" by Train way, it should work. The mix feels slightly old school, which can be cool because it's hipster. Seems like this could be a great sync pitch with or without vocal. I continue to highly suggest you pitch to film and television supervisors, and dig deep on the MTV website for opportunities for sync there. Fun stuff, well-written and enjoyable across the board. I like what you do. Anytime you use a specific person's name, it can alienate an audience, but this can be overrridden by a great melody (like "Hey Jude" or "My Maria" etc.) and in this case I quickly forget about wondering who "Mia" was and just started enjoying the vibe of the song. I think it's a true talent when you can blend a happy song with a sad lyric. If you don't already listen to The Smiths / Morrissey, I suggest digging in!

Quote From Pro: There's a little bit of Train, and a little bit of the Killers, with a touch of Simon & Garfunkel in this upbeat break-up song. You'll find your foot tapping along while you enjoy a great vocal performance and a well-written heartbreaker.