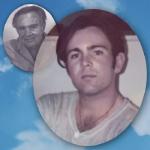 Broadjam Artist: Alan Lee Carpenter
Song: Gonna Get It Right - Dance

Broadjam Pro Reviewer:
Elizabeth Elkins (Songwriter)

Pro General Comments: In general, I really like this but I don't love it. It has so many great elements, the dance feel - and, in particular, the AWESOME vocal performance, but the hook leaves me wanting more. On first listen, I was not immediately sure what the song meant, and for a dance/indie rock song like this there should be no question of the hook and how to relate to it. I honestly think the lyric might be too complex for the genre. It's okay to have a complex verse, but it needs an undeniable hook in the chorus. Your music is on target and feels great. I suggest really digging in on that hook and chorus lyric and come back with a homerun on it. It's so close. The drum sounds are a little off in the mix, you may wish to A/B those against a song you love and make sure you're landing the mix right on that as well. I really do love your voice. I definitely think you have a voice to be an artist, but I could also hear this song with a stronger hook being recorded by other artists.

Quote From Pro: Upbeat, fun tune with a complex vocal and an absolutely killer vocal. Makes you think - AND dance.