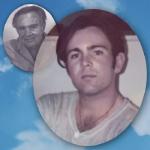 Broadjam Artist: Alan Lee Carpenter
Song: Roommate

Broadjam Pro Reviewer:
Elizabeth Elkins (Songwriter)

Pro General Comments: This is my favorite one so far - the title is fascinating, I wanted to hear it right away. I really love the vocal, I assume it's you? If so, you've got a voice that I think will work extraordinarily well for sync. This song is so atmospheric and current sounding that you should submit to as many opportunities as you can on that front. It reminds me both production and vocal-wise of Troye Sivan. It feels very English, which makes it more exotic for us here in America. I don't hear any changes on mix or lead vocal. Songwriting wise, again, I would love to see your lyric, but most came through easily and I found it compelling and imaginative. You really captured the longing and emotion of not wanting to be alone. My favorite so far. Great work, at a competitive writing and production level. Writing songs like this one - with a unique title and very good vocal performance - will get you where you want to go.

Quote From Pro: A beautiful song of hope and longing a la Troye Sivan. Ready for its sync close-up, "Roommate" is delivered by a stellar lead vocal and gorgeous production.