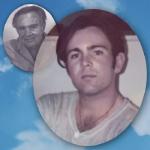 Broadjam Artist: Alan Lee Carpenter
Song: Reading Between The Lines

Broadjam Pro Reviewer:
Elizabeth Elkins (Songwriter)

Pro General Comments: I really like this one a lot - it feels like it could be an 80s Erasure/Depeche Mode synth pop track or a modern song by Ed Sheeran. Once again, I don't like the fade on the track. It's just not as common any more and I think you are selling your hooks short by fading them out. The fade works here better than it does on the other tune, but I still think you should avoid them for pitches right now. This is a very strong vocal performance. A lovely vibrato and a lot of emotion in this take. This is a stronger mix overall, no changes needed. Once again, I like that you establish your hook right at the top. I wouldn't mind a bit more development lyrically in your chorus. I would also love for you to send lyrics along with your submissions so I can dig in a bit more on the tune. Overall, this is great craftmanship. It's not right on the nose for current pop radio, but I do think it's awesome for sync pitches and if you are the artist, ready for release. Moving, interesting and well produced and mixed. Just the right hint of sadness and hope across the board. It's nice to see you can be technical and emotional. That's hard for a lot of songwriters.

Quote From Pro: A lonely song of longing and hope, sung extraordinarily well and mixed ready for a break-up scene in your favorite teen television drama.