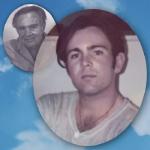 Broadjam Artist: Alan Lee Carpenter
Song: Yesteryear - Piano

Broadjam Pro Reviewer:
Elizabeth Elkins (Songwriter)

Pro General Comments: Alan, I'm a big fan of what you do - and you seem to do it all. That may be the hardest part of what to tell you, which is that it is hard to do it all in the music industry. People want to know exactly what you do so much of the time. This is a lovely composition, the recording is top-notch and the hook is memorable and emotional. For me, this shows you could score television and film very easily, and that you have an innate sense of musicality that can take you far. Was this written with a certain pitch in mind? In general, instrumentals are "hard to sell" as is, unless you're working off a pitch sheet or leads from a music supervisor. The more I hear what you do, the more I think you should focus on finding a publisher in that field, because you can write and sing whatever is needed. Since you're not playing out as an artist, this is likely the best approach. This song is really quite beautiful, and reminds me more of the score you would hear in a '60s or '70s film, or some of the independent cinema being made today. The recording quality is master level, and the playing is equal, so you are on the right track. You may want to start researching companies that look for work-for-hire composers. I know folks that make a great living doing this, and you can do it from whatever part of the country you're in.

Quote From Pro: A lovely piano instrumental reminiscent of "On Golden Pond", ready for a moving scene about loss and/or memory.