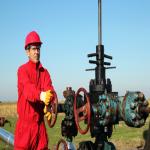 Broadjam Artist: Charles Edmund Carter
Song: Dallas

Broadjam Pro Reviewer:
Elizabeth Elkins (Songwriter)

Pro General Comments: There's something really good in this - your melody is super strong, emotional and powerful. My main worry is that the hook could be stronger. This is leaning very heavily toward country, both in lyric and melody and production, but in country it's best if you hit them over the head with the hook, so I want to bring "Dallas" back in at the end of the chorus, rather than ending with until the pain ends - there needs to be a wrap up line like until the pain ends/I'll keep singing here in Dallas tonight (but smarter and cooler than that!). That is honestly my only issue with this song. There are a few minor things in the mix. The tempo isn't quite in the pocket, the mix could be brighter, tighter and more radio and the vocal could be just one more step in the pro direction with phrasing and pitch (a good wash with Autotune or Melodine may make it more commercial). But overall this is strong songwriting, a good Texas road song that could work in mainstream country with its theme of universal heartbreak and being out in the road without the one you love. Your verses feel good, and, most importantly, that melody is a true winner. Great work on this, you only need a few more steps to get it ready to pitch.

Quote From Pro: A universal love-lost lyric sung with honesty and emotion, a heartbreaker about life on the road without your true love.