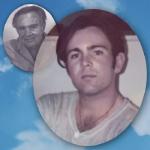 Broadjam Artist: Alan Lee Carpenter
Song: Romance Chance

Broadjam Pro Reviewer:
Elizabeth Elkins (Songwriter)

Pro General Comments: I like this one, but I don't love it as much as some of your others that really stand out as special. This one feels like a solid uptempo pop/rock tune that will likely find a home on television or in the movies because it feels good. It's happy and optimistic, and that is most often what the music supervisors are looking for. That said, the melody and lyric don't grab me as much as some of your other heartbreak efforts. The title is a little awkward and cheesy - it might be better as "Take A Chance". You know I always say it, but man, these vocals are really good, there's so much heart in every word you sing and that sells the song big time. The verse melody is very memorable, but I was expecting a stronger chorus pay off. The chorus feels like a pre-chorus right now, and never goes to a big pop place. But overall this is low-key and positive enough that a placement is likely in your future. It's not my favorite personally, but it should be on your sync pitch list for sure. Production is an A as usual, and I'll likely be singing the musical hook for days. Could that bridge turn into a bigger chorus? Some food for thought. There's just some minor element missing to take this one to the next level, to make it undeniable. As they say, right now it feels like a nice album filler, but not a single.

Quote From Pro: Rollicking uptempo with a positive vibe and a stellar lead vocal.