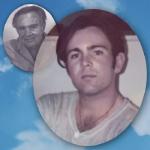 Broadjam Artist: Alan Lee Carpenter
Song: Who Will You Love Now

Broadjam Pro Reviewer:
Elizabeth Elkins (Songwriter)

Pro General Comments: This vibe is really where you do your best work, Alan - somewhere between rock and modern pop, with soaring melodies, fantastic vocals and a lush, lovely production style. Nice opening line, well-written chorus and hook, and nice supporting verses. Music is well-played and produced. This one isn't quite radio pop now, it still holds on to a full-band style that mimics 80s radio pop and leans a bit more toward today's indie rock. Your vocals continue to be the star of the show, and I strongly suggest releasing music like this song with you as the artist to increase your exposure for sync television and film opportunities. The production quality is great, and your melodies are familiar yet unique. You may want to focus some on making sure your lyrics are as modern as possible. Sometimes they feel a little formal/poetic - which will work if you're an artist but makes things seems a little less "radio" if you are pitching to other artists for cuts. Lines like "flavors of eternity" feel a little stiff. Think of words being as conversational and laid back as possible as you write new material You know I am a big fan of your work, and think this style of song is really your bull's eye. It's good stuff, and one of your very best.Again please let me know your goals in a future submission so I can help tailor my advice to be most helpful to what you're looking to do as a songwriter.

Quote From Pro: An extraordinarily well-sung ode to love lost, with a melody reminiscent of the very best of George Michael.