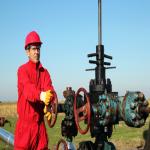 Broadjam Artist: Charles Edmund Carter
Song: I'll Never Set You Free

Broadjam Pro Reviewer:
Nikki Hornsby (Songwriter, Artist, Producer, Arranger)

Pro General Comments: As in the past reviews of so many I have done I looked forward to another one. I was not disappointed. Bravo on this release as the pro vocalist matches the feel perfectly. Its timing is great. It's intro and the ending also great with the stick hits on the high hat cymbal as accents with the banjo but the accordion box ... all is a positive plus towards a Cajon style which Broadjam doesn't have that listing I would have placed this in that group at the top. I like this a lot 'Drivin Me Half Crazy' title might work too. Oh the musicians on this cut are great! THANK YOU for submitting this one. Now go market it out there to the consumer of this Cajon style country. Yep this is good and can't say much more but press it and send it out!

Quote From Pro: I loved the intro and the ending. It's one of those songs I had to listen to over and over again as the music vocal and lyrics all fit with the fiddle, accordion, and banjo ... so much fun like Cajon Country to listen to and the video just booms up in the vision of a listener including the breaks come in exactly where they should. It's Drivin Me Half Crazy is another way to put it but this one drove me right back to listen to it again and again. Thank you!