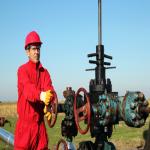 Broadjam Artist: Charles Edmund Carter
Song: Colorado

Broadjam Pro Reviewer:
Nikki Hornsby (Songwriter, Artist, Producer, Arranger)

Pro General Comments: This good song needs a different vocal lead if you wish to release it independently. Instrumentation's choices are good along with time of intro and breaks. For future reference understand most songs with pickup trucks plus other lyrics in this song do fit more into country than Pop genera. There's no mention of the back ground vocalist who did a good job as the engineer did as well. The arrangement was good on this song for the breaks and instruments but the progress in writing and assembling improves as often as I review your work. Over all when a songwriter is reaching out to make a name in the music recording industry it's the choice of the established vocalist aka artist that the song is licensed to in order to be purchased by to the consumer which I'm certain you know this after all this time.

Quote From Pro: This good country song about Colorado needs a new vocalist for shopping but could possibly be a plus if shopping to a country singer already under a recording contract looking for a ballad about Colorado. Try to shop it for TV Series and cable film release or even to the products produced in Colorado. I enjoyed the arrangement and musicians on this cut. I do wish to know your songwriting acquisition successes because I know there must be and the future looks good. God has given you the gifts to write and I do look forward to reviewing more of your work soon too. Thank you.