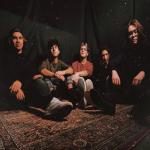 Broadjam Artist: SAMSARA.
Song: FILTHY HABIT

Broadjam Pro Reviewer:
Mitch Goldfarb (Producer)

Pro General Comments: A big bombastic sound! And that's just the beginning. "Filthy Habit" is just that... a Filthy Habit you can't get enough of it. Play it again and again and turn it up LOUD! Killer guitar riffs with FAT sounds drive the track through and through. Add some skull crushing tom toms in the verse and you're all set for this wild roller coaster ride. Did I mention GREAT VOCALS? You can feel the angst in them along with a payoff chorus of background vocals that just doesn't quit. But that's not everything. The track sounds great! "Filthy Habit" is the perfect song for an action movie soundtrack. You can almost see the chase scene, cars screeching around those hairpin curves, hanging on for dear life. A special shout out to the bass, which is a ride in and of itself. The song keeps giving more and more. There are lots of cool surprises along the way with this track. Wait to you hear the breakdown. You just can't sit still. Toes tapping all the way. Just put it on repeat play and call it a day. Great job Samsara!

Quote From Pro: Big bombastic sound! You can't get enough of this track. Perfect for an action movie. Put "Filthy Habit" on repeat play and call it a day. Great job Samsara!