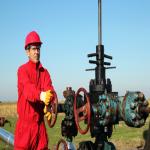 Broadjam Artist: Charles Edmund Carter
Song: Global Warming

Broadjam Pro Reviewer:
Tirk Wilder (Songwriter, Performer)

Pro General Comments: Okay, Charles. This one is a winner.There are few of these lines that I think could be better done so that they would be more understandable."Seems to be our greatest goal" is kind of iffy. Remember, another rhyme word would be "roll", as in "that's how we roll". Another rhyme word could possibly be "soul".The last two lines of the first verse, "Orleanians must scuba dive just to get some fries," is a funny idea if you could just say it more clearly. Some people will not know that "Orleanians" means "New Orleanians", and if they don't know that, the whole riff in the second verse about how they built underground like Venice and need a "boat to get around" is gonna fall flat on its face. I have to note here, having lived in New Orleans for several years, the French Quarter is not built "underground", but BELOW SEA LEVEL.I played on Bourbon Street for two years.In Verse two, "if the smog could just get out" sounds as if the line was made up just so you could get that rhyme. I happen to know that you can do better than this.The thing about Tahoe and how the fireplace went out is fantastic, by the way. Make the Denver line that strong.I would have the second line of the chorus be "Al Gore gave us warning" just to make SURE they know who you're talking about.And I would kinda like to see if the line "Polar Bears ain't got nowhere to go" could be improved upon somehow. It's not an altogether BAD line, and may have to be what we leave there, but just brainstorm a little bit and see if you can make it stronger.And one other thing, Charles. I think the entire song needs to be SLOWED WAY DOWN. I'm not sure how many beats per minute you have going on here, but it sounds somewhere in the 160s. If I were you, I would endeavor to get it to back down to about 130. It almost sounds as if you are hurrying to get through the song when you sing it, and I want these words to be VERY understandable.But, all in all, Charles, this is a great piece of work. I definitely want to hear how this one ends up when it's done.

Quote From Pro: Charles Edmund Carter is a funny guy!