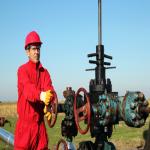 Broadjam Artist: Charles Edmund Carter
Song: I'll Never Set You Free

Broadjam Pro Reviewer:
Tirk Wilder (Songwriter, Performer)

Pro General Comments: Charles, you almost did the song form exactly right. You DID put in an extra first verse and second verse at the end which are not REALLY necessary. Your song is three minutes 25 seconds long. If you pull those two extra verses at the end out, it should end up about the right time.I think you could get away with this if you change the viewpoint just a little bit. For instance, you could have it be something like, "I know that you're leaving, but MY HEART will never set you free."The way you got it worded here - well, if you said this to anybody, you might be arrested. It would certainly be grounds for a restraining order. It's tantamount to telling someone that you are going to hold them against their will. I can't imagine that ever becoming popular as a song subject. Especially in this day and age.You have a great groove here, a good feel. I even sorta like the weird accordion part. But the lyrics - I just don't get how this would ever sell.I think it may be back to the drawing board on this one.

Quote From Pro: Charles Edmund Carter can lay down a groove!