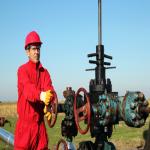 Broadjam Artist: Charles Edmund Carter
Song: Heaven or Hell?

Broadjam Pro Reviewer:
Tirk Wilder (Songwriter, Performer)

Pro General Comments: Wish I had thought of this idea. It's really good. You just have to shape it up a little bit.But before we talk about that, I'm going to go on a little bit of a rant here.Once again, Charles, you have given me a huge production to listen to. I have hesitated to mention this, but I'm going to say it now, because the song is a really good example of what I'm talking about.We would both of us be in a much better situation, I believe, if you would just send me guitar voice demos of your songs. The reason that I say this is because if I hear something in your song that needs to change in the arrangement or the production, I hesitate to mention it because you've already done the production, and it would probably cost a lot of money for you to go back in the studio and fix it the way it should be.Producer Dann Huff (look him up) once said, "World hunger could be eradicated with the money saved from not producing songs that weren't ready for production."Secondly, I may have mentioned that the most usable song form for popular music is: Verse - Chorus - Verse - Chorus - Bridge - Chorus.It, or a slight variation thereof, has been what has populated the top 10 of the charts over 70% of the time during the entire time there have been charts.It's insane to attempt to reinvent the wheel. See if you can get your songs into that type of song form EVERY time. There will be times when the song dictates another form. These are rare. This is not a song that would stand up to that scrutiny. I'm afraid it's not really ready for production. For one thing, it is way too long. The first thing that needs come out of it is the guitar solo. Totally unnecessary. No record producer listening to your song with an idea of licensing it to his artist wants to hear a guitar solo. It's the kiss of death.Pick two of the verses that you have written for this song, or a conglomeration of the verses you have written that cuts it down to two verses. Put a chorus in between the first verse and the second verse and drop the bridge in between the second verse and the last chorus.Also, I would suggest that you cut your Chorus in half. It would be much stronger if it were just these four lines: Am I gonna wear me a pair of wings,Or will there be a thick sulfur smell,I'm headed for that last roundup,Destination: Heaven or Hell?"Am I gonna wear me a pair of wings or will there be a thick sulfur smell" is a fantastic line. It says everything you need to say in the chorus. The other two lines were redundant and unnecessary.Charles, I must say that I am seeing improvement in every single song that I listen to from you. Keep up the good work.

Quote From Pro: Charles Edmund Carter knows how to rock!