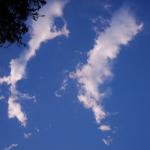 Broadjam Artist: Warren Hein
Song: I'm Better Now

Broadjam Pro Reviewer:
Robert Dellaposta (Writer, A&R, Publisher)

Pro General Comments: It would help if I knew that you wrote this for yourself as the artist or if you wrote it hoping another artist would record it...the guidelines for a commercial songwriter are vastly different from the guidelines that an indie singer/songwriter follow. The only rule an indie singer/songwriter has to follow is there are no rules. This genre is Indie Alternative Folk Rock with a touch of Americana/country. I loved the groove and the arrangement. The hook was used to start the chorus which was good but I would have preferred you to start and end the chorus with the hook. As it is now In My Own Skin is the strongest line in your chorus because it's the last line in your chorus. The vocal was strong and the singer had excellent pitch and phrasing. The song was bouncy and positive and was easy to listen to. The storyline was a little predictable and generic. I've heard all of this in countless other songs. Your goal should be to say something new and fresh that's unique original and creative. That's what will get you noticed as a songwriter in my opinion. The artist's in this genre usually write their own songs to record so what you submit will need to be stronger than what they can write. Dare to be different. Musically this was well done. Good instrumentation and excellent performances.

Quote From Pro: Warren Hein's music combines the retro Americana Folk rock of the 70's and 80's with todays Indie Alternative singer/songwriters style and delivers catchy memorable sing-a-long choruses which will bring a smile to your face as you sing along.