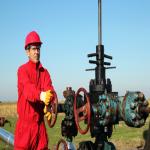 Broadjam Artist: Charles Edmund Carter
Song: Heaven or Hell?

Broadjam Pro Reviewer:
Nikki Hornsby (Songwriter, Artist, Producer, Arranger)

Pro General Comments: It's a good club song country song but for radio broadcasting it might need some mastering. The country is there and the guitarist is ok. Take a second look on this single but then it's Heaven or Hell but remember you can arrange it better. In my opinion re arrange it. The tempo is fine. The vocals are ok but there is a fix here needed to make it a single release. I'm sure you have that in you to revamp it. Don't give up as it has a good idea but think of where you how far you want this product to go to the DJ, jukebox, or radio and tv show is a key way to polish it in your minds eye. You might grab a rock lead guitarist to take part in the instrumental break for a change up. A different arranger may have a lead guitarist that runs away with his lead. Again as you know it's only my current opinion which everyone has and I'm grateful you asked for mine. It's a fun song.

Quote From Pro: Thank you for the submission to my Professional Reviewing task for the Heaven or Hell, Destination or Last Round Up, is a fun song. Its message is good. This is what I'd call a club performance line dance number. The tempo is up and country for certain with truly fun lyrics. I believe in your abilities and look forward to when you re do some more submissions for Pro Viewers on Broadjam.com as every time seems to be a good one where some are exceptional and others take exception. Keep going!