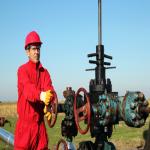 Broadjam Artist: Charles Edmund Carter
Song: Tadpole, Louisiana

Broadjam Pro Reviewer:
Tirk Wilder (Songwriter, Performer)

Pro General Comments: Cool Groove, Charles. Love that Zydeco sound.I know I keep saying this, but it's true. Your production people are top-notch. It's great to hear the work of someone who knows how to make many diverse sounds come together in a coherent mix. It's an art form in its own right.In this song, you're telling a me story. Painting me a picture. You got me wanting to visit Tadpole. Is it close to Covington?If I were you, I would think about ditching the "very tough" in the third line of the first verse. I think "dangerous" might be better. It fits well and it gets rid of the "very" adverb, which is always clumsy. In the next line down, I would consider melodically stretching out the word "least" and then getting rid of the word "many". I believe that removing any syllable that can be removed is essential to good songwriting. It is why I have said, time and time again, go over every line of every song and pull out every single word to see what the line sounds like without that word in it. Make every single syllable justify its existence. It is a cornerstone of good songwriting. Of GREAT songwriting.Other than that, I have no problem with anything in this song. You fix those little bumps, and it's ready to pitch.Good work. Keep it up.

Quote From Pro: OO-EEE, dis boy can pick dat Cajun Zydeco. Who Dat?Charles Edmond Carter, dat's who!