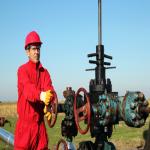 Broadjam Artist: Charles Edmund Carter
Song: Dallas Tonight

Broadjam Pro Reviewer:
Nikki Hornsby (Songwriter, Artist, Producer, Arranger)

Pro General Comments: Vocal work needed on this ballad as the engineer might have at least heard the error at 3:07-09 which could be easily corrected. This ballad in my opinion needs some work to be a true "ear worm" which I once learned is a worm there that won't get out easily. I can say the musician workmanship is good but it's not a complicated progression for most of us. Just added another title suggestion for you as Dallas is used too often and the Texas swing of a Dallas noted song isn't there as a ballad but keep trying. I know being picky yourself is how you can get the production to last a LONG time in the consumers pocket as the value may be worth it. Then again, we all know it the amount of funding for marketing in the end which we all know IS the key to many successful things in a commercial based world that is constantly in motion. Don't let some dreamers lead you to a place they really don't know about. It is what you feel is the truth as to why you are given a gift of expressing which some find difficult to do especially in certain businesses in the art fields throughout the world today.

Quote From Pro: Not the best work you've shown me but as the songwriter you have the right to change it anytime before the final cut for the FINAL submission for the purpose you may have in the goal of this piece of work. Again I'm glad you keep writing as we all know in any profession within the art field takes continued practice and ability to change as life does change when we are living it. The Goal of Why you are writing one particular type or genera, or tempo, or message to rely or for any reason must be in the forefront of your finished product. All songs are products and intellectual property you must look at it that way to know the worth returned once you've released it independently or with a recording contract with an established record label. Keep working your craft. I look forward to hearing more of your work submitted through Pro Reviews here on BJ - Broadjam.com God bless.