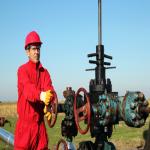 Broadjam Artist: Charles Edmund Carter
Song: The Tunnel

Broadjam Pro Reviewer:
Tirk Wilder (Songwriter, Performer)

Pro General Comments: Fun song.It may be a little on the long side, but only the radio people count that.If I were co-writing this with you, there would be a few lines that I would have difficulty with, but that may just be a matter of choice.The instrumental breaks are excellent, but you're three minutes and 45 seconds long. If you are pitching this song to a publisher, they could care less about the instrumental breaks, no matter how good they are.As to the lyrics, I'll say this:Each line should be gone over to find out if you can take out any of the syllables. The less, the more."Woke up, no idea where I am,Never been so damp and cold,It's dark but I think I'm in a tunnel,And I think I'm spelling mold,No clue how I got here,Or got tied up in this sack,Last thing I remember my wife poured me a drink,Then she said she'd be right back,"Any more than that, and I'd be a cowriter. But I hope you get the idea.Great work. This is original and it's cute.Keep up the good work.

Quote From Pro: Charles Edmund Carter knows how to do Western Swing.