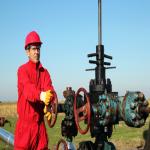 Broadjam Artist: Charles Edmund Carter
Song: King Of The Interstate

Broadjam Pro Reviewer:
Tirk Wilder (Songwriter, Performer)

Pro General Comments: Interesting.IMHO, There is no way that this song should be called "King of the Interstate". It should be "Buc-ee the Beaver".The reason I say that is that "Buc-ee the Beaver" is something I have never heard of. That makes it original and different.There are hundreds of places that claim to be "King of the Interstate".If there is such a joint as "Buc-ee the Beaver's", they would be crazy to not use this song in their advertising.The whole idea is kinda funny, but it's not uproarious. There is no story. Without that, almost every line has to be some kind of a punchline. There are some good lines, no doubt, but without a story of some variety, they wear a little bit thin by the middle of the second verse.It comes across pretty much as a listing of all the wonderful items that are immediately available in this fabulous establishment. As such, it works. If the place actually exists, they could almost use it as a menu.If it doesn't exist, there must be a compelling interest to sustain in the casual listener's ear for three minutes and three seconds.I do have to admit that it is ragingly original, but I'm not sure that it achieves that compelling interest.

Quote From Pro: Charles Edmund Carter will find your funnybone and tickle it.