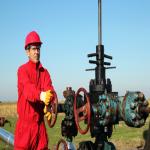 Broadjam Artist: Charles Edmund Carter
Song: The Tunnel

Broadjam Pro Reviewer:
Nikki Hornsby (Songwriter, Artist, Producer, Arranger)

Pro General Comments: This to me is a sweet Texas swing type up tempo song plus a fairly good one but I wouldn't call it a boogie which in my opinion would be different. I listened quite a few times as the lyrics do tell a story, not sad, but as the lyrics said optimistic. I love the instrumentation with fiddle & steel guitar & banjo players accents as the arrangement of the instruments including harmonica are good. The idea that there is a light at the end of the tunnel because of the relationship that has ended is positive which many may need to hear especially during these times of being not by our choice isolated. I am glad you shared this song with me to review but what would your goal be for this or any of your songwriting? I would love to know. Do you wish to compile a large catalogue of material for publishing then releasing or licensing? I do encourage you both to continue writing. There are venues not only in the USA but around the world for films to commercials that need songs for marketing. Thank you for sharing with me.

Quote From Pro: For those who want to hear an up-tempo Texas swing number this one is good to tap your foot on the floor listening to it or dancing in a club around the floor anytime to the band of musicians playing on stage. The concept is fair to midland in it is an idea of a Light At The End of the Tunnel and I liked listening to it a few times. This song calls out to move as most Texas Swing style song are often good. Keep writing and keep submitting to Broadjam Pro reviewers but don't forget to ask a specific question any of us may answer. I look forward to more of your work to review.