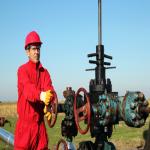 Broadjam Artist: Charles Edmund Carter
Song: River Of Memories

Broadjam Pro Reviewer:
Nikki Hornsby (Songwriter, Artist, Producer, Arranger)

Pro General Comments: As I'm listening it's very nice and certainly easy. Enjoying this submission as the intro is good and good measures. The Balance of the music & the presentation of this tune to a listener is good too. In release or reviewing it may need credits posted in performance. This is good for the producers to be known too who added sweet female complimenting vocalist. Also the musicians on this single work did a good job and to be named on playing on this session would be good to always add in future too. In my opinion and seemingly only change I may add is the title. I would call it "Down By The River" instead of "River of Memories" as we know titles are not copyrightable and the repetition of Down by the River makes finding the tune in a list of songs easier than remembering 'River of Memories" for some people since the memories (while I was listening) always come back to the chorus of "Down By The River..." Of course we all know the choice of the title or even the music chord progressions or hook line(s) & lyrics is the choice of the songwriter(s). Remember for professionals marketing may be a good thing to consider in the back of the mind only IF the songwriters goal is future (or current) sales or licensing. Still this is a sweet comforting waltz tune.

Quote From Pro: A sweet waltz for listening for any person that wants a break of the hectic times we as listeners living life may have while sharing the memory of this songwriter through the storyline.