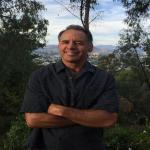 Broadjam Artist: Randall Mark
Song: So Far Away

Broadjam Pro Reviewer:
Tom Worth (Songwriter, Producer, Pro Songwriting Coach)

Pro General Comments: Very cool sound and vocals. You mentioned getting it ready for synch pitch - I think that's a great pitch type for this tune. Songwriting:Very nice songwriting here. You clearly know what you're doing. I like your melodies, structure, rhyme schemes and hook (So Far Away). I think the lyrics could be improved here and there to tell a clearer story. Very smart to leave the interpretation open to death, heartbreak, child moves away etc, as that allows for more pitch opportunities (and connections with the listener), BUT some of your lyrics only apply (in my opinion) to certain scenarios and not all. For example:From a heart-broken angle - I don't think the 2nd line of chorus works. If I was heart-broken (sadly speaking from experience lol) I would not say/feel "but in your eyes I can see the skies of a sunny day." This brings up a critical question for all songwriters do you make the song more specific and potentially loose some of its potential audience, or adjust the lyrics to apply to multiple scenarios and potentially water it down so much that no one strongly relates to it. I usually opt for the first option...but that's your call. My recommendation would be to make the lyrics so they could be interpreted to all of the scenarios you mentioned EXCEPT heart break (simply because of the chorus, which I really like). This would also require changing the "kiss on your sleepy cheek" line as well as that wouldn't apply to a death...or if it did it would be a little too poignant for the 2nd line of a song.An example 2nd line could be:"it's early morning I said goodbye with a tear rolling down my cheek"Other lyric suggestions:I don't really understand "hitting milestones" in 4th line of 1st verse. I would say something more emotional or specific to the situation. Furthermore...technically speaking, if you use that awesome internal rhyme of "time zones" and "milestones" in that line you really need to do so in the 4th line of 2nd verse and you don't. So you could either eliminate internal rhyme in 1st verse or add it in 2nd.Verse 2: "thought you were mine" sounds like a relationship/heart-break and not the other scenarios. Maybe say something like "I always hoped you would stay close for eternity." That's not a great line but I hope you see what I'm getting at. Recording/Production:Overall it's great! Crazy story...after I listened to this song the first time, I was thinking that the baseline was reminiscent of another song. I was thinking maybe early James Taylor but then I realized it was the end of a Carol King Song, "So Far Away!" If you did this intentionally...BRILLIANT. If not...what a cool coincidence ? The acoustic guitar and bass seem to be fighting at times timing wise. The guitar seems to be ahead of beat at times which doesn't always jive with base. Not throughout, just here and there.As for the singer...she's amazing and clearly has a STAR voice. That being said I think she has a tendency to rush some lines (to the point where if I didn't have a lyric sheet I wouldn't understand the lyric). For example, in 1st chorus she sang the word "and" before you're close to me. It was so fast it was hard to understand. Same thing with "BUT" in 3rd line of bridge, and "there were" in 1st line of 2nd verse. There's plenty of room to sing these words, I think she just needs to start them sooner. I hope that doesn't sound too critical...she's SO good that I want her to be even better ?Overall I love what you're doing here. I think you're a few tweaks away from a marketable song!

Quote From Pro: Very nice songwriting here. You clearly know what you're doing. I like your melodies, structure, rhyme schemes and hook.