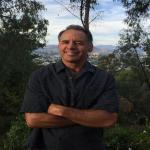 Broadjam Artist: Randall Mark
Song: Facebook Addict

Broadjam Pro Reviewer:
Robert Dellaposta (Writer, A&R, Publisher)

Pro General Comments: Hi Randall, This song might go over well at a song writer's night because it does have dark humor and face book is something most people are addicted to...your story is bizarre but that made it interesting and it's different which also makes it unpredictable. your opening line could be stronger...What is "normal" to you will not be "normal" to everyone. Painting yourself as a frequent hard drug user is not something I'd advise you do in front of your fans friends and family...saying hard drugs bore you suggests to tried them all and you needed something stronger. Here's where the dark humor comes in. Face book took the place of all those drugs and you became a face book junkie. I'll give you credit for daring to be different and taking chances. I'm not hearing this as a hit song to be played on the radio but I can see this as a satirical video on you tube. Calling yourself a face book whore caught my attention for sure. Selling yourself for a cell phone is definitely weird and outrageous which makes it bizarrely entertaining. the simple guitar/vocal is all you need to get this song across. Be more detailed and descriptive. Use more imagery to paint interesting word pictures. Think three minute video. Don't hold back or play it safe. I love the chorus. Cool chord progression and catchy memorable melody. The simplicity of the demo is key in my opinion. Don't over produce this song...The guitar groove reminds me of the Doors...retro groove with a contemporary subject matter is a fresh approach...your rhyme is good. lots of consistency. that should help your listener learn the words easily.

Quote From Pro: Randall Mark's dark humor will make you laugh at yourself and give your starved brain food for thought all at the same time. "Different" "Unique" "Outrageously entertaining" are a few words that hit the "Mark"