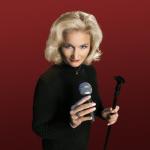 Broadjam Artist: Valerie Ahneman and Bon Chic Bon Genre
Song: Mon Beau Sapin / O' Christmas Tree

Broadjam Pro Reviewer:
Robert Dellaposta (Writer, A&R, Publisher)

Pro General Comments: This is a holiday classic done in a contemporary light lounge jazz style. It reminds me of the retro cabaret style that was popular in the 30's and 40's. Excellent vocal. Excellent pitch and phrasing. You kept it interesting and cheerful. The French interpretation is perfect for a music library or a music placement company for use in a Christmas movie or Christmas TV show Ala Hallmark. It was light, cheerful, carefree, festive and captured the holiday spirit. The saxophone added the right touch of jazz flavor. An accordion would always be an option if you wanted to enhance the retro French cabaret style. the ending was a little too long for my tastes but it doesn't distract from the overall arrangement. I would have preferred a longer intro and a shorter outro. It's hard to cover a classic and make it original but you did a good job. You shouldn't have a problem placing this song for the 2020 Christmas programming. Good luck.

Quote From Pro: Turn back the clock and imagine yourself in a French night club in the 1940's at Christmas time. Valarie blends retro and contemporary to create a hybrid that will entertain and make you smile.