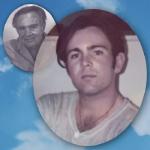 Broadjam Artist: Alan Lee Carpenter
Song: The Healing

Broadjam Pro Reviewer:
Cortez Farris (Producer and Engineer)

Pro General Comments: Positive comments:This is a very powerful song! The lyrics by its self reads like a poem.The lead vocal is very strong. The background vocals are very good.The mix is clean and ready for prime-time and the songwriting is very visual and I really like the creative way you have expressed your emotion in this song. I also really like the build up of the song. The arrangement is really good. The minimual instrumentation in the beginning of the song helps add to the emotion of the song and the energy of the song. I love the introduction of new rhythms as the song progresses. This song has a great deal of potential for licensing opportunties. The lyrics and the vocal delivery are matched perfectly. The guitar is very clean and melodic a very good choice for this tune.Constructive comments:I would add possibly a bass line, not in the beginning of the song but in the middle of song for impact.I would also make a clearer distinction between the verse and the chorus .Either by take something out or adding something new, simular to what you did with the drums, that build up is great . You could add/subtract another instrument or a vocalto keep the song even more exciting all the way throught the song.The mix is great also. The vocal recording and mix is also great . I would bring the vocals up at 2:18 until the end of the song this sounds like the chorus of the song

Quote From Pro: This is a very powerful song! The lyrics by its self reads like a poem.