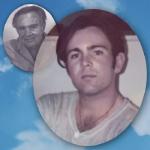 Broadjam Artist: Alan Lee Carpenter
Song: Reading Between the Lines - Female

Broadjam Pro Reviewer:
Elizabeth Elkins (Songwriter)

Pro General Comments: I don't love this. The singer sounds more like a 70s/80s disco pop singer, rather than anything current, which leaves the songs sounding generally outdated more with this version than the male. Once again, your production qualities are top notch. The songwriting is good, but the melody also feels outdated (I'm not sure why it hits me harder with her singing, but it takes it back a few decades). That said, it's a big, moving ballad which is always a good pitch for tv and film. That's my best suggestion for this version. I'm not sure there are any current pop or country stars (female) that are doing this style right now. The male vocalist has such a fantastic vocal ability that he really transcends time on things for me. This girl is good, but not current. I would suggest you focus mostly on the male pitch for this one unless you see the right match on a pitch sheet. Again, solid writing, far above notch production skills, just not a performance that knocks me out like so many of your other songs do. And as I always say, it's important for you to start finding your sweet spot as a writer/producer. There's a consistency in a lot of your other submissions that is already defining it, whereas this version of the song seems like an outlier. Melodically, this plays up some of your retro tendencies and the track is more a straight homage to those rather than slightly inventive, which I feel you do well. Keep going the indie rock / unique path, I feel it really holds a lot of great opportunities for your skills.

Quote From Pro: Big '80s style pop ballad delivered with intense vocals, great drama for your sync needs.