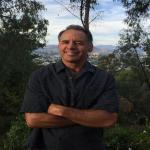 Broadjam Artist: Randall Mark
Song: Wonder Girl

Broadjam Pro Reviewer:
Chris Keaton (Music Publisher, Artist Manager, Song Plugger)

Pro General Comments: I absolutely love the navet and innocence of this song. From the opening strums of the acoustic guitar in the intro. Simple and elegant.As soon as the lead vocal comes in with the statement, "I've been looking at you" the listener is hooked and wants to hear more. The vocal timbre really pulled me in and in an odd way, demanded my attention. I love the double meaning of Wonder Girl and the way the lyric moves through time. My absolute favorite line is "heaven on Mars." Let me spend a minute here. What a creative sentiment. What wonderful way of describing a new, fresh type of love. I am very impressed with the lyric.By the third verse I feel almost sorry for the singer. He's too afraid to follow his heart for this astound wonder of a woman who can change his life. This is some really good writing.Now, that being said, is this a hit song? I really don't know. What I do know is that I really love the message and the sentimentally gentle delivery.Is this a song that some other artist would cover? Most likely not. And, in my opinion, that would be their loss.In a perfect world this song will end up in a movie or TV show. I absolutely LOVE this!Thanks for allowing me to listen!

Quote From Pro: Wonderfully sentimental delivery of a massively creative lyric!