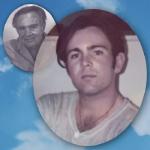 Broadjam Artist: Alan Lee Carpenter
Song: Country Waltz

Broadjam Pro Reviewer:
Elizabeth Elkins (Songwriter)

Pro General Comments: This is a tougher one, because it's not country. It's not even quite Americana in its approach. Though you sang the heck out of it, it would not be something you can pitch to country artists. Nashville is so pop, and so lyric-specific these days that it really takes a ton of studying the Top 20 Billboard Country songs to get a grasp on the lyrical perspective and writing style that lands cuts there days (heck, we're all chasing it around) - but this song is more of a pop song, more of a Laurel Canyon dreamy song like the band Dawes, than anything in the country world right now. The melody in the verses isn't as compelling as a lot of what you have submitted, and overall this one didn't stay with me as much. That could be because I write daily in Nashville and am so close to the genre. I wouldn't rule out this having possibilities for sync, or for an indie pop artist, but I don't see this one for a country artist. It's more background, sweet atmospheric vibes than radio. Nothing wrong with that, it just wasn't quite my cup of tea. You have hit a sweet spot with some incredible radio pop / modern rock hooks on previous songs and, in my opinion, that is the best place for you to soar. As I asked in my previous evaluation, if you can include more notes on your plans and the intent for each song, it will help me give you the best advice. I'm a big fan of your voice and what you do , so I look forward to being as supportive as I can.

Quote From Pro: A lilting memory of a sweet dance, somewhere between pop and Americana.