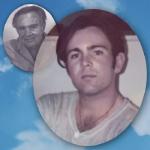 Broadjam Artist: Alan Lee Carpenter
Song: Don't Let It Get Away

Broadjam Pro Reviewer:
Elizabeth Elkins (Songwriter)

Pro General Comments: Hi Alan, Happy New Year! This one is a really fun listen, and it feels both modern and kind of like an '80s/'90s almost Huey Lewis throwback rock song. I think it could work in Blues, though the production might need to be a bit more gritty to really impressive the folks in that genre. Overall, I could hear this song in a movie or on television in an action scene, or a feel-good party sing. It feels very place-able, and, once again, that is because of your extraordinarily strong vocal. You can obviously sing any darn genre you want. It's clear you can also produce most genres really well, though you seem most at home in the rock/indie rock/pop vein. I think your focus with these songs should be to find a home with a publisher that leans heavily toward sync, like Open Road in Los Angeles. Your talent as a producer and track guy, and your vocals really should be an asset for you in your search. I do think when you pitch stuff to them it's important to keep the genre as focused as possible. If you can do "a little bit of everything" people may steer away from you at first (it can become an asset later on once you're in the door). There is a band in LA called Right the Stars - they aren't really a band anymore, just a band name for a great singer/ artist / writer / producer out there, and it's led him to a ton of placements and advertisements. This might be a good approach for you to showcase all of your writing. Back to this one, blues is always a smaller/more difficult genre, so I think call it rock, and submit to sync publishers and libraries with it.

Quote From Pro: A feel-good, rock and roll blues rolick led by an extraordinarily likeable singer. Great production, big hook - leaves you wanting more.