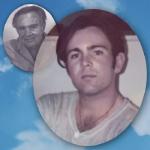 Broadjam Artist: Alan Lee Carpenter
Song: Mother Love

Broadjam Pro Reviewer:
Elizabeth Elkins (Songwriter)

Pro General Comments: What a fascinating take on love - I adore the originality and thought in this lyric. I do think this falls more in the pop world, even if it leans Sade / George Michael / Prince, the melody and production do feel more like pop than R&B. I mean that in an accessible way. Super strong lyric, interesting shift melodically into your chorus (that's the part that reminds me of Sade), and your production value is both modern and a nice nod to the past. This is a song that you should consider pitching to current pop artists in Los Angeles, it is definitely compelling enough. And, as always, there is room for sync pitching on this one. Your voice is so strong, I wish you would consider releasing these songs as an artist, it can only help your exposure and luck with sync for film/tv. I don't love the fade out at the end musically, it seems abrupt. Could just be the chord choices. Lyric really stands out to me as one of your top submissions. This is the one to lead with for sure. It's also in a genre and feel that makes the most of your strong voice and production skills. Stay on this path.

Quote From Pro: An incredibly unique take on love - written with a wink at Prince and Sade, but firmly saddled in the modern pop world. Alan's vocals are stellar, both emotive and ear-pleasing. Give this one a whirl for your sync needs - and pop producers, if you need a good tempo song for your artist, dig in!