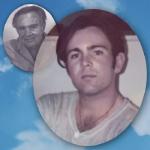 Broadjam Artist: Alan Lee Carpenter
Song: Endure

Broadjam Pro Reviewer:
Elizabeth Elkins (Songwriter)

Pro General Comments: You really do write interesting songs. This one lost me a little on the verses, but I like the the overall lyrical vibe is hope. Hope lyrics spun in a unique way are often a great match for film and television opportunities, so I highly encourage you to pitch this one to libraries and sync opportunities. The melody and approach on this one feels more 80s Brit folk than any of your others, but once again that leaves me fascinated by who you are as an artist. I do not believe this is the strongest of your offerings, but it is a nice album track, and, once again, a lovely, gifted vocal sets the atmosphere into the air for me. You've got something very special with your voice. The mix feels better on this one than some of the others, things sit right and really have a nice pocket. Are you recording these as tracks, or with a live band? I'm curious, I can't quite tell on the drum sounds. I would also love for you to include lyrics with your future submissions as that feels like a big selling point for you for sure, and I would like to read them.

Quote From Pro: Gorgeous vocal and uplifting lyric. A hopeful hook lifts a lovely Brit-pop melody into the sky.