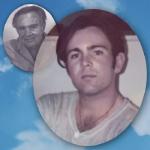 Broadjam Artist: Alan Lee Carpenter
Song: Too Far Down the Line - Female

Broadjam Pro Reviewer:
Elizabeth Elkins (Songwriter)

Pro General Comments: I really enjoyed this listen. I like that you set up the hook right at the top. Your singer sings this one like she really means it, and that emotion carries this track very well. If anything it's a little long. The easy way to fix this is to shorten your musical breaks and solo. The lead guitar is way too loud in the mix as well. I would not fade out the way you did, let that chorus ring out a full one more time. Fade isn't happening much anymore on the radio, and this fade feels really forced. I was just rocking out and suddenly it disappeared almost like something was wrong with my speakers. Let it rock! You may want to consider a brokendown chorus to get into the song, and possibly a half chorus, giving you more space to vamp at the end. Nice work overall. I would listen again.

Quote From Pro: Halfway between female empowerment and a moving on song, "Too Far Down the Line" is a great melody and awesome vocal you'll be singing along to before the first chorus is over. It feels both modern and familiar, and would be a great addition to a modern female country record, or a positive television/film scene.